What the Farmers are telling us...
ABOUT THE 'CALMING BEEF BULLS KIT':
"The bulls in the mob were riding each other a lot. They calmed down within 3 days!"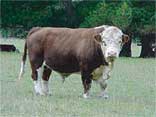 "Very restless mob of bulls. Noticeably calmer within a few days.
ABOUT WORM-AWAY FOR CATTLE:
"Excellent results and so easy to use. It's a real bonus not having to bring the bulls in to drench. We are very pleased with the bulls condition and weight gain"
Go to "About Worm-away" for FEC trial results and further information.