What the Owners are telling us...
ABOUT THE UDDERZ KIT:
"Still using Udderz Kit as maintenance. We have had no clincals and SCC 140,000. Excellent."
" SCC at 120,000. Very Pleased."
"SCC at 150,000 milking Once a Day, so considers this great as usually at 150,000 when milking twice a day. Had a few clinical cases through the winter which responded well to AHS remedies. Quite a few clinical in sping, all came right except 2 - thse 2 went into antibiotics. Generally, very pleased."
"Excellent results. Usually have 'heaps' of mastitis cases but this has been reduced significantly by using the Udder Kit maintenance during winter. We would normally go through a box of antibiotics a week during the spring, but, this year, we haven't even used a box! The herds' SCC is usually around 280 - 300,000; this season is down to 170,000"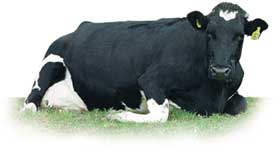 "Used Udderz Kit right through as maintenance - no need for antibiotics at all and so for (halfway into calving) no mastitis cases and cows really healthy. I was the biggest sceptic around - very pleased and converted"
"Bloody Brilliant! Once I started using the Udderz Kit the SCC bulk count dropped by 200,000 in 4 days! The clinical cases I managed with the kit cleared quickly"
ABOUT THE MILK PRODUCTION KIT:
"Found that not only did the cows milk well, but have never been in, nor held such great condition."
"Cows maintianing good condition & milking well- - meeting expectations"
"We used the Milk Production Kit and we had the best production ever - ended up in the top 2% in the region. This year, we had the worst spring we ever had. We were 25% behind on last year at the beginning of the season. Now we are only 13% behind on last year. If we end up only 10% behind last year, it will be our second best season."