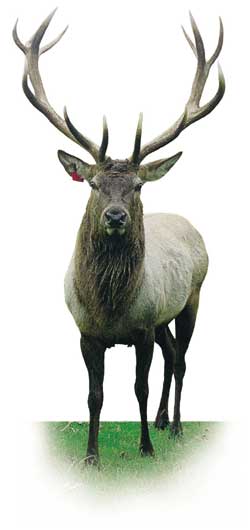 What the Owners are telling us...
DEER
Using the Calming and Reassurance Kit for Stags and the Enhance Weight Gain Kit for Deer
Re WEIGHT:
"Overall, the stags have only lost around 10% of their body weight this winter, whereas they would normally lose up to 50%. They have been generally much easier to handle and the incidence of stags fighting has dramatically reduced. No losses due to injury this winter."
October: Reported to have very high GR (Growth Rate) from the works with deer going through - very noticeably so. The deer have come through another winter very well.
Re VELVET YIELDS:
"Generally, velvet weights haven't gone up a lot, around 10% for the herd; but the velvet is a much better grade. Used to be 'B' grade, this season only a few are B grade, most are in A, or Super A. (Grades are from A - E)
These are very interesting results, and the best velveting results in 25 years of farming deer."
---
FACIAL ECZEMA SUPPORT for FALLOW DEER
"I began managing the fallow deer's water troughs with the Liver Support Regime in January. At no time during the autumn did any of the fallow deer develop signs of Facial Eczema.
In April, I had 43 18-month fallow buck killed - NONE had any liver damage.
Interestingly, lambs with untreated water, in a paddock next to the fallow deer's paddock, ended up with 80 % showing clinical signs of Facial Eczema. There had also been some deaths due to this problem.
In conclusion, I would recommend this product to everyone with fallow deer.
David Johnston - Deer Farmer
KOATANUI FARM
---